Meet Dr. Ashley Schwark
Dentistry is a unique profession, and one I am proud to be a part of. I love working with people and enjoy meeting and getting to know new patients every day while helping to improve their lives. I also enjoy working with my hands; there's an art to dentistry that I really appreciate and have fun with. Dentistry is anything but monotonous, and every day brings a new situation that challenges me and keeps me on my toes. Working with so many unique people has broadened my perspective on my own life as I learn about so many other experiences and cultures.
Education and continuing education
A native of Cincinnati, OH, I moved to the Pacific Northwest prior to junior high school. I graduated from Redmond High School and earned my bachelor's degree in Biology from the University of Washington in Seattle. I completed my Doctorate of Dental Surgery and graduated with honors from the Arthur A. Dugoni School of Dentistry at the University of the Pacific in San Francisco, CA. I have been fortunate enough to be a member of this office since 2011.
Keeping up to date on new innovations in dentistry is one of my top priorities. It enables me to be sure the care I provide is efficient and effective, as well as being as comfortable as possible. Additionally, my participation in local and national organizations, as well as a professional study club, allows me to interact with my peers in the dental community, expanding my knowledge by learning different approaches to various dental issues.
Professional affiliations
Tau Kappa Omega Dental Honor Society
Outside the office
I am fortunate to live in the beautiful Pacific Northwest with my wonderful husband Dan (even if he is a Cougar and roots for the wrong school) and kids Ava (16), Will (6) and Claire (4). We are lucky to live near our families and enjoy attempting to de-1970's our home.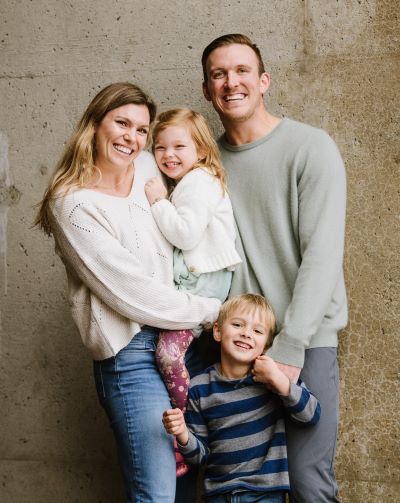 I'm passionate about trying new things, whether it's a new food, new country, or meeting new people and experiencing all that this world has to offer. I enjoy traveling immensely; I'm always eager to go to new places and so far have visited 30 countries and over half of the states in the U.S. I'm a big sports fan, especially of the UW Huskies (Go Dawgs!), Seahawks, Sounders and Bengals. I have season tickets to UW football and the Seattle Sounders. I am personally quite active as well and am very involved in my CrossFit gym where I am a trainer, and I also played soccer competitively on Crossfire until college. The rest of my free time is spent with family, friends, doing crossword puzzles, reading novels and painting.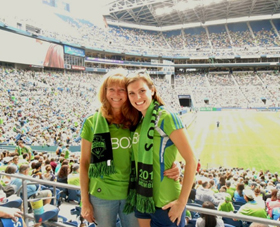 In the community
Giving back is a great feeling. It is incredible to use my specialized skills to help those in need and improve their quality of life. My dedication to the world's community has led me to Costa Rica and Nicaragua where I performed volunteer dental work in some underserved communities and orphanages. This was such an enriching experience that a few years later I visited Jamaica for a little over a week and traveled to smaller villages, doing dental work in make-shift clinics while getting to know the people and the culture in that area. For years here in Seattle I have worked part-time at a community health center helping and treating the underserved.